How To Make More Money On A Tight Marketing Budget: 5 Proven Ways
Working with a tight marketing budget is a struggle almost all small businesses face. You can't afford to waste your marketing budget, and you have to make sure what you invest in brings the most bang for your buck.
It can feel like businesses dominate the market with budgets out of your range. But with these five proven ways to make more money on a tight marketing budget, any small business can make a name for itself.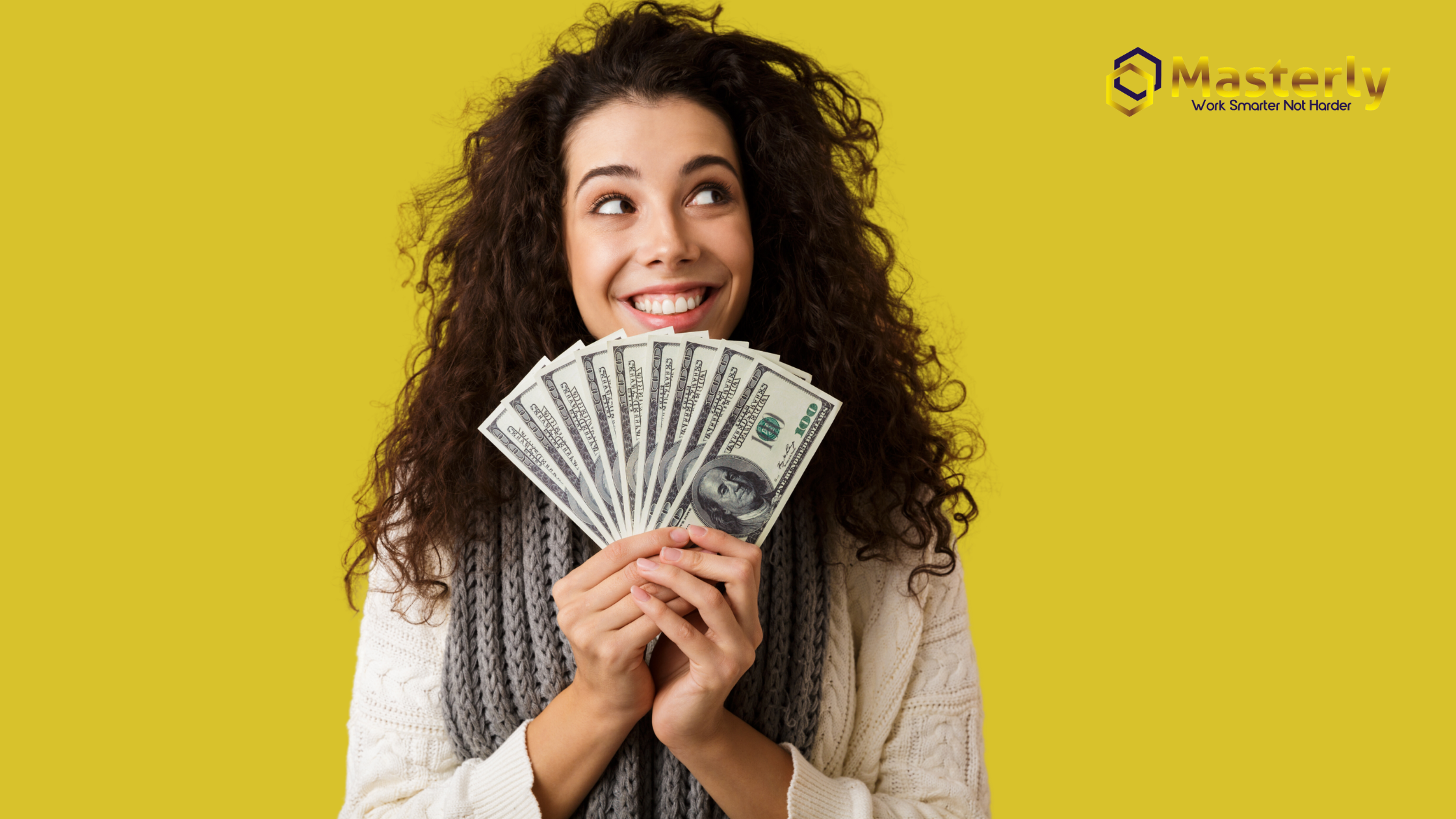 1. Have a marketing budget and strategy
Marketing without a budget is a lot like buying groceries without a list. You don't buy what you need, and you end up spending a lot more than you intended. Creating a marketing budget will prevent overspending, help you manage your resources, and make it easier to strategize.
Once you can strategize with your marketing budget, focusing your efforts become more efficient, organized, and effective. This means you get more for your money and you can stretch your tight marketing budget.
How should a small business make a marketing budget?
The first thing to consider when making your budget is your costs of not marketing. Can you afford to let your competition increase their market share? Are you out of your business's growth stage? What goals is your business trying to achieve?
These questions can quickly turn someone's perception of marketing as a cost into an investment. Just like any other investment, small businesses need to decide what they can afford to spend as much as what they can afford not to spend.
2. Create quality content and drive organic traffic
Paid traffic has a place in any marketing strategy, but focusing on organic traffic can bring a greater return on investment. Putting all of your budget toward paid traffic can create an overdependence on paying for your audience.
Creating quality content is an effective way to create an audience you don't have to pay for. It gives inbound traffic something of value, and it gives you a platform where you have total control.
How quality content is a powerful marketing strategy
Content can be optimized for SEO on your website, putting your website higher up the Google search results and closer to your target customers. A Google search of "artisan deodorant" for example, is much more indicative of a potential customer than ads shown to customers based on their predicted interests.
Once your audience makes it to your website, the quality of your content will be a significant factor in whether or not they will continue consuming it, build trust with your brand, and make a purchase.
3. Use automation in your marketing strategy
Automating tasks is not only a time-saver — it's a money-saver. The more you can automate, the less time you have to spend focusing your efforts away from your business and the less you have to spend on hiring people to do it.
Making automation part of your marketing strategy is crucial for making the most of your limited budget, time, and resources. But many small businesses don't see how they can use automation to reach more customers.
Personalizing your outreach
There are many ways small businesses can use automation to make their marketing strategy more effective.
Ways to use automation:
Personalize emails and ads
Handle simple customer queries
Offer 24/7 support
Target your efforts to the right audience
Optimize your sales funnel
Follow up with sales
The list of ways you can use automation is nearly endless. It's not just for large businesses with big marketing budgets — it's the perfect tool for growing a small business.
4. Ramp up social media marketing
Social media marketing can be a cost-effective way to reach your audience on a personal level. It is also where a growing number of customers are made, with over a third of internet users between the ages of 18-34 making purchases through social media.
To make the most out of your budget, you should choose one or two social media marketing platforms and stick with them. Focusing on too many can decrease the quality of your content and end up being more work than it's worth.
Grow your customer base on a tight budget
The money you spend on social media campaigns brings back more results for far less spent than other alternatives. Done correctly, social media marketing campaigns can increase brand loyalty, awareness, and trust.
It's great for businesses on a tight budget because it's a flexible marketing tool that accomplishes many vital goals.
5. Use data to focus on your target market
Before data and marketing were used together, advertisers used the "spray and pray" technique. Marketers would create an advertisement they thought would make their product look good and hoped for the best.
When data was introduced into marketing, it became a science. Today's marketing strategies need to be results-driven and strategic. We have to understand who our customer is, what they like, how they think, and where we can reach them. If we don't, it becomes impossible not to waste a limited budget.
Tips on using data
Hire out when you need experts. The data only works when you know how to use it. Relying on experts puts your marketing efforts on the right track from the start.
Use data to personalize digital marketing. Start by creating customer personas and focus your marketing efforts on the right people.
Set goals and measure progress. Tracking your performance and the impact of your marketing efforts will tell you what is and isn't working.
Make the most out of your marketing budget with Masterly Business
Small businesses on a limited budget can't afford to waste their money. No one knows that better than Masterly Business. We've helped small businesses reach more customers, increase conversion rates, and maximize their ROI using proven marketing strategies.
Read how you can start building a personalized sales funnel or schedule a free call to start marketing your small business like a pro.